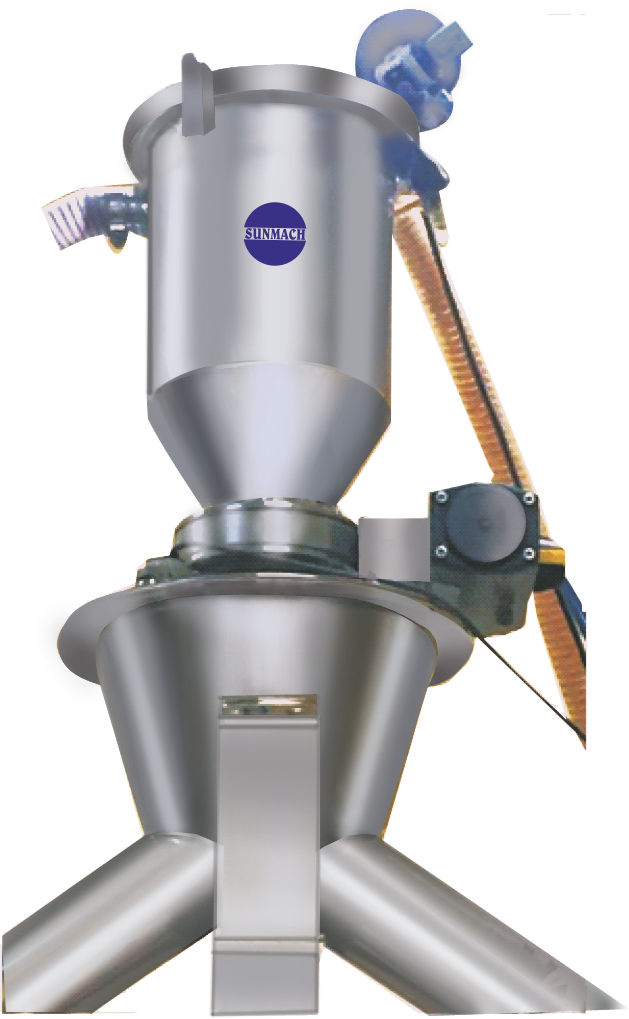 Tablet Press
Loading System
SM vacuum tablet press loaders are available in complete, ready-to-operate systems, for mounting on single or dual hopper tablet presses. Constructed from 316 Stainless Steel and USDA accepted.
SALIANT
FEATURES:
Compact design receiver package with rates of 200-250 Kg. per hour.
Eliminate manual scooping of product and messy dumping or mishandling. Draw material directly from drums, boxes, storage containers, process vessels.
Dust-tight connection of receiver to press hopper provides maximum cleanliness and product integrity.
Easy to clean. Four quick-acting heavy duty clamps facilitate disassembly for cleaning and service. No tools required!
Automatic pulse jet filter cleaning ensures peak operating performance.
Level sensor automatically starts conveying cycle when material level reaches low level in the tablet press hopper
Minimum maintenance - few moving parts
Complete package includes: receiver, power unit, vacuum, hose, conveying wand, and control panel.
Mounting lugs for easy installation.
Pi at source remotely, located. No lifting heavy cover with venturi power unit attached!
Technical
Specification